Features
an overview of the features and benefits of x2cms Reseller Program
"Quite simply the most advanced, flexible, feature rich and easy to use website builder available"
| | |
| --- | --- |
| | Providing quality hosting, cutting edge website builder, email, web mail, domain registration and DNS services can be a challenge for any small business. Let x2cms provide you with all these services while you concentrate on servicing your clients and growing your business. With over 10 years experience providing quality hosting, a market leading website builder along with cutting edge web design and development no-one is better placed to become your reseller partner than x2cms. |
Benefits to our resellers
User-friendly, feature rich and unique website builder
Ideal revenue generating opportunity for your business
Second line support from x2cms 24/7
Low startup costs - and only pay for what you use
Solid hosting on Rackspace servers with Plesk control panel
Longer retention time as your customer base grows with the website builder
Full design and development services when you need them


Website Builder Features
Overview
Quickly and easily create a site from scratch with our wizards
Familiar WYSIWYG interface that runs in all major browsers on PC, Mac and Linux
Beginner, Intermediate and Web Developer modes for all skill levels
As easy to use as a word processor
Built in file management, image management and image tools
SEO tools and readily indexed output by all search engines
Design
Choose from a wide range of over 200 unique templates
Use multiple templates on the same website
Built in CSS manager or and integrate separate CSS files
File manager, image manager and file upload
Creative Functionality
Simple creation of contact us page with CAPTCHA
Simple click creation of email form
Built in recommend this site feature
Built in RSS feed creation and parser
Easily add Music, movies and flash to web pages
Create powerful forms with required fields and CAPTCHA
Powerful Plugins
Calendar
FAQ builder
Guest book with CAPTCHA
Link exchanger
Newsletter Manager
RSS Builder
Search Engine
Google site map creator
Google Maps
Photo Gallery
Connectivity
Copy and paste from Word and Excel
Copy and paste from Powerpoint, other website's... virtually anything
Creates standard, straightforward HTML for use in other applications

Advanced Functionality
Create and add dynamic HTML menus
Import designs and content from other website's
insert javascript and HTML with one click
Direct access to work with and edit underlying HTML
HTML tidy to clean underlying code
Work with html, php, asp pages and more


Over 200 professionally designed templates included

Every reseller account comes with 200 templates that can be customized to suit (see small sample of our range of templates above, mouse over for a larger image). You can create, add and manage your own designs through our template admin tool. Adding a template to x2cms is as simple as dropping in a line of code.
Software Tools - Mail, Web mail, hosting control, databases, DNS and more...



Each reseller account includes Mailenable Professional and professional grade anti spam and anti virus (upgrade to Mailenable Enterprise available for additional cost). Mailenable provides first class mail features for your clients including a powerful webmail with Calendar, Contacts and advanced features.
Our reseller packages are powered by Plesk Control Panel - Plesk provides complete control to your clients of their hosting environment including mail management, DNS, databases etc and even allows "one click" installs of third party features such as Wordpress, phpBB, Gallery, shopping carts and 100's more software titles.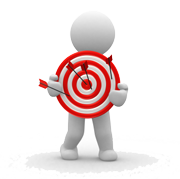 Targeted and User friendly
Your clients will create website's quickly and easily using our wizards and wide range of included templates. Once developed they can benefit from our plugins system to add news, Google site maps, FAQ's, photo gallery and more.
SEO Friendly
x2cms creates standard HTML using simple page naming conventions driven by the user. All pages are indexed quickly and easily by search engines and the website builder includes SEO tools and a Google site map generator.
Powerful and easy to use
x2cms includes three levels of access to the website builder functions - Beginner, Standard and Web Developer. This unique feature allows your customers to remain a customer as their skills and requirements grow.

Advanced Development
Designers and developers can work with the website builder to create sites before hand off to the client. Developers can access and work directly with the HTML along with advanced tools.
The only website builder...
x2cms is the only website builder that allows the use of multiple templates, one click insertion of html or javascript code, full access to the underlying HTML and many more unique features.
Complete Hosting with Plesk



Because we provide the worlds leading control panel for your clients hosting they have full control over their web environment and can even "one click" install third party software such as Wordpress, phpBB forums and 100s more titles.

Tailored to your business
We don't use turnkey sites that lock you in to doing business a certain way - everything we do is designed to allow you the flexibility to make your reseller program a success.
Driven by you...
Almost 50% of all new features and innovations are driven by client requests. Do you need something specific such as preloaded content or themed templates? Contact us.
Making the change
x2cms has built in tools to allow you to import existing client sites from the web or other website builders.